What is Smart X3
Sold around the world, Smart is among the most popular, most effective Smart Nootropic available. Smart's all-new proprietary X3 Blend encompasses our recognized Cognitive, Smart, and Focus formulas. Smart X3 has been fully redesigned from the ground up to make you as effective as possible.
The Everyday Nootropic
Drive for self-improvement is endless and modern technologies now allow us to enhance in precise and measurable ways like never before. The Smart X3 formula increases your normalized Energy, Motivation, and Focus levels allowing you to perform at optimal levels like never before. Nootrostax Smart X3
"If you're not taking Smart you're operating at a disadvantage."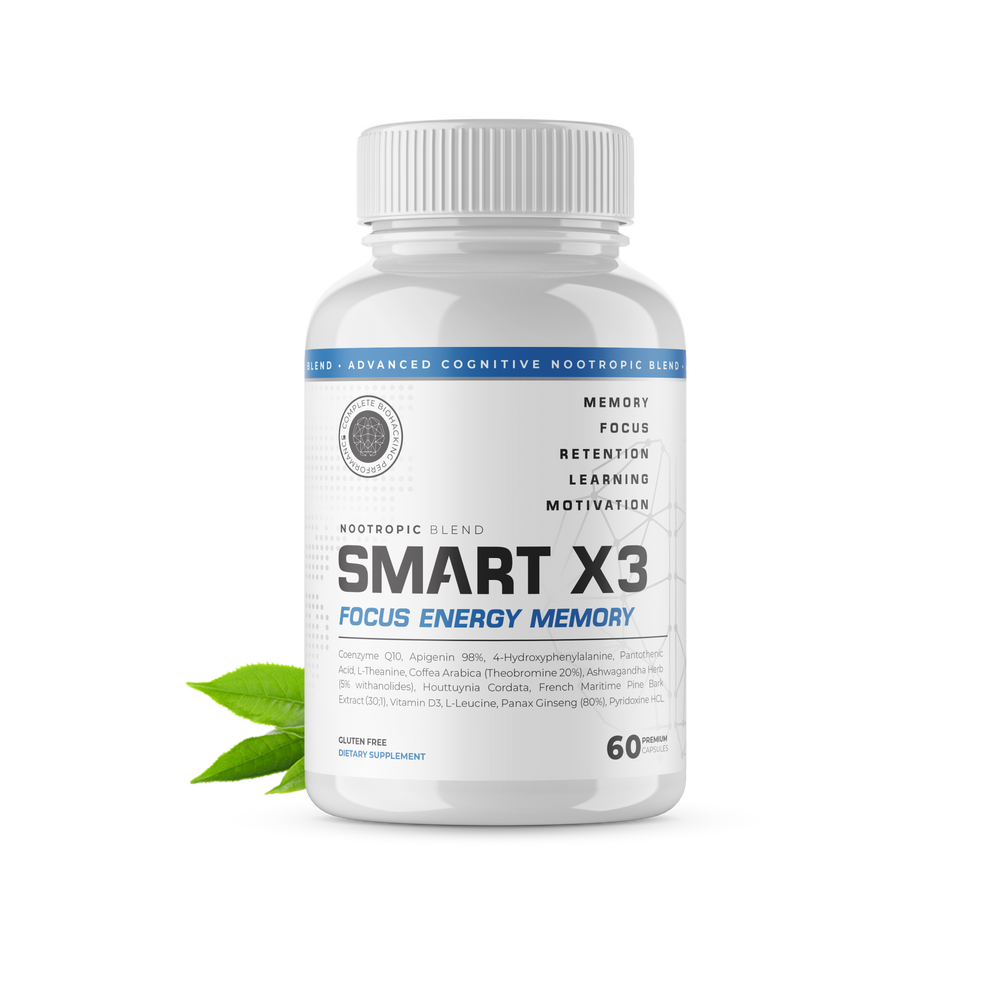 Proprietary X3 Blend

We've developed an experience like never before with X3. Designed to improve human performance like you've never seen before.

The Compound Effect

Smart X3 effects compound and increase over time so you don't have to worry about building a tolerance.

Learning and Memory

Lowered brain fog and increased focus allow for better memory recall, faster learning, and higher data retention.

Streamlined Performance

Increase your energy and focus levels to finish the work that really matter. Only pure, streamlined performance with X3.
What the Media is saying
"Work smarter, not harder"
Nootropics, or "smart drugs," are a new category of cognitive-enhancing supplements garnering a cult-like following with the "work smarter, not harder" class.
The Silicon Valley "biohacking" movement--in which workaholic techies attempt to optimize their bodies and basic functions for maximum productivity--has given these so-called brain enhancers a new life.
If you haven't heard of the term "biohacking", you may already be being outcompeted by those who have... Many tech gurus and entrepreneurs swear by smart drugs that it prompted... "Are Smart Drugs Driving Silicon Valley?"
Silicon Valley's obsession with 'optimizing' life turns to hacking mental performance. 'Nootropics' seek to Sharpen Mind and Body Via Supplements